Description
Want a physical version of this book?
About the eBook
Musicians today live in a golden age of tools and technology. Nowadays a basic smartphone app can give you the functionality of an expensive recording studio. A new song can be shared with the world and also tutorials for every sound design or music production technique can be found through a Google search. All of these developments have served to level the playing field for musicians, therefore making it possible for a bedroom producer to create music at a stage of a major-label artist.
While things happen fast in the new music industry, nowadays it's simply not enough to only make music if you wanna build a successful career. So what should a musician do from the early stages to breakthrough.
In this eBook you'll find informations and all-together resources filling the gaps between the process of starting out as a beginner and becoming a successful musician in the new music industry.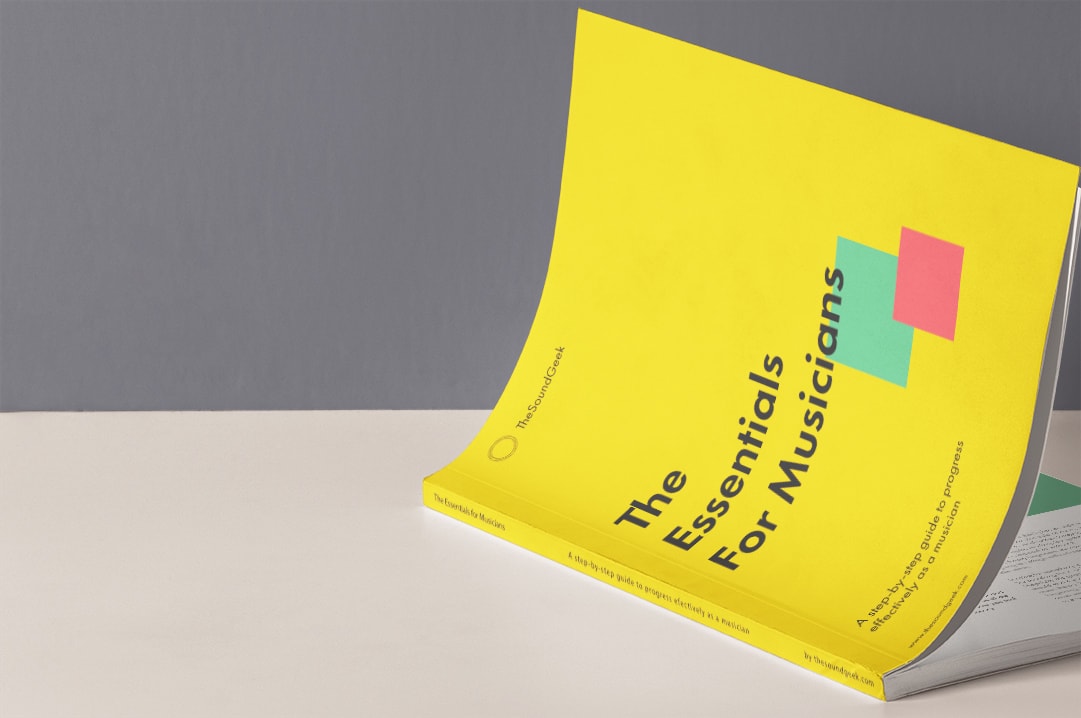 TABLE OF CONTENT
THEORY & THE FUNDAMENTALS – WHAT ARE THE STAGES
THE STATE OF MUSIC PRODUCTION – ESSENTIALS TO PROGRESS EFFECTIVELY
STAGES OF A MUSIC PRODUCER – THE JOURNEY
THE STUDIO ESSENTIALS – HOME STUDIO, RECORDING & AUDIO PROCESS
RECORD DEALS & LABELS – GET SIGNED
DISTRIBUTION & PUBLISHING – PROGRESS TO YOUR LABEL & ARTIST OUTPUT
DEBUTING NEW MUSIC – RELEASE & BUILD UP WITH YOUR BEST MUSIC FORWARD
WORKING WITH A PR AGENCY – WHY AND WHEN, THE BOOST
BOOKINGS & MANAGEMENT – FROM THE CALENDARS TO A MANAGER
PLAYING LIVE – MAKE YOUR WAY TO SHOWS
MARKETING & PROMOTION – BUILD YOUR BRAND NAME
WEB PRESENCE & SOCIAL MEDIA – BUILD YOUR AUDIENCE
Who is this eBook for?
If you are a music beginner going to make music and open to learn more, this is for you! If you are an advanced musician and you've ever found yourself struggling to make a path for a music career, this ebook is also for you.
Using this eBook
You may think of The Essentials for Music Beginners as something like a travel guide. Probably will help you to find relationships between the various stages of a musician and to see them as a passionate, informative system, rather than as outlying examples.
Is this eBook needed?
There are already many ways—books, video tutorials, software documentation to learn about music technology and music production. We strongly support all of this as well, and encourage anyone who's interested in this ebook to also take advantage of all these resources. The Essentials for Music Beginners is a shot to help people who are also comfortable with the basics of music production but who still find the other stages to be a difficult process.
Final
While we hope you find this eBook inspiring as aims to be as genre-neutral as possible, We hope even more that what inspires you is the music you make, progressing effectively to a successful music career using these resources.